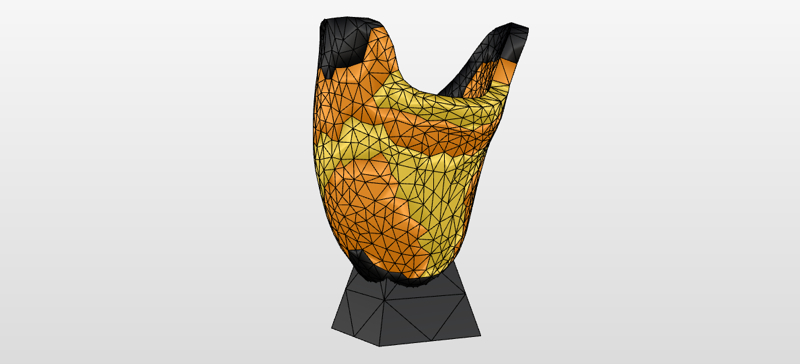 Over the next months following Adaprox's pivot, I embarked on a project to create a prototype of the aforementioned socket as a portfolio piece. This work began by finding open source CT scan data online. I found some through the software provider OsiriX, which I will be using to view and manipulate the data. After importing ...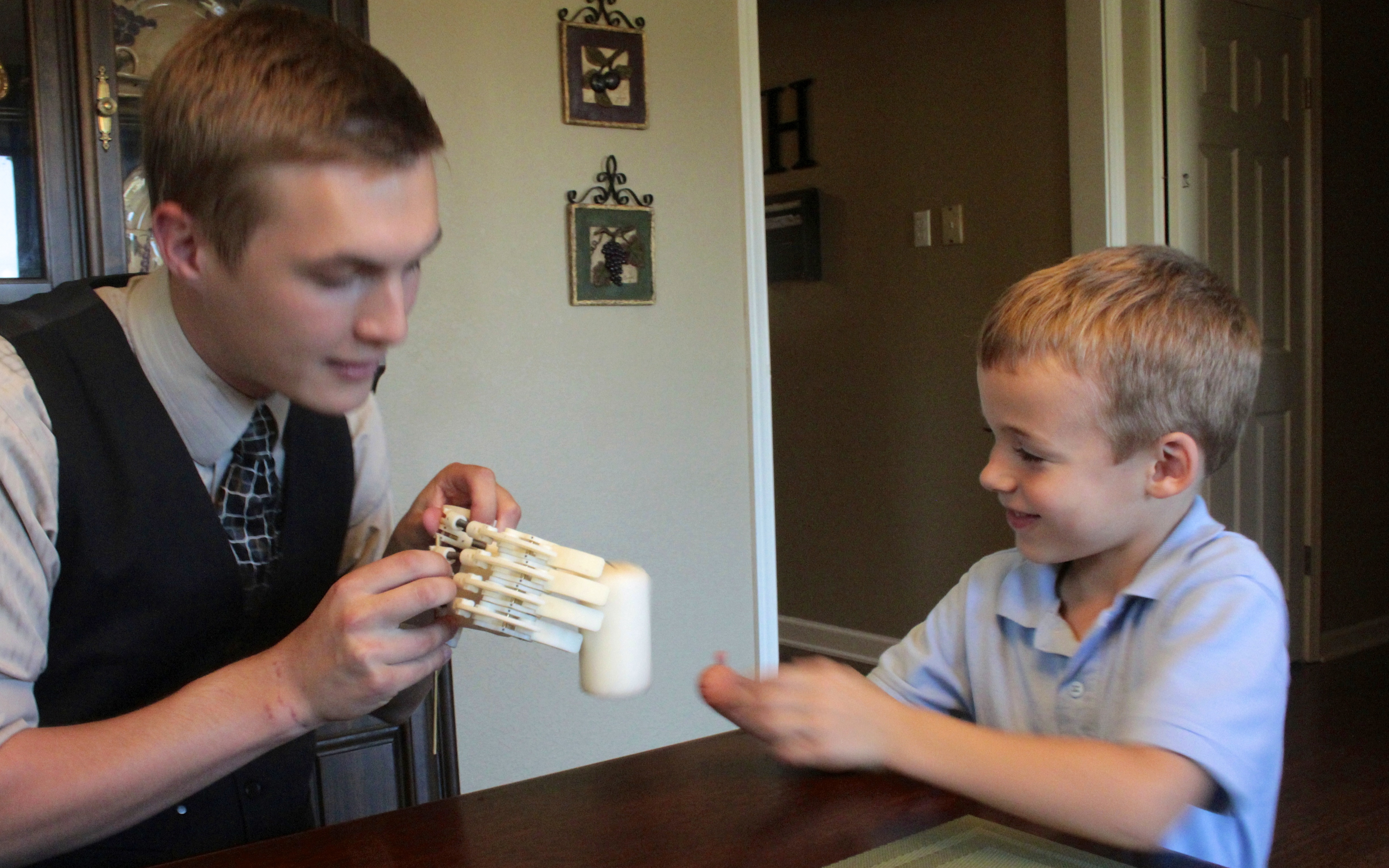 Continued from Startup Weekend With Startup Weekend behind me, I left with most of the Gauntlet prototype designed and printed, a new plan for its implementation, and a little seed money to get it off the ground. I allowed myself to crash for a day after not sleeping for 3. The intensity of startup weekend was over; it had ...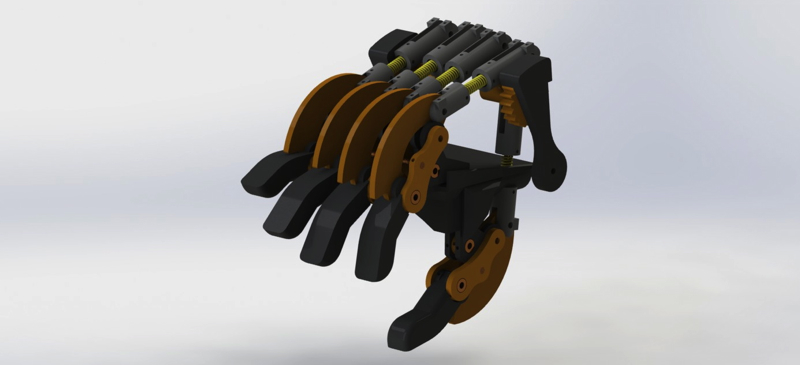 Continued from Ethan & the Robohand I returned home to St. Louis with a new direction. The existing designs did not prove to be enough to fit Ethan's unique case; something more versatile would be needed. I saw this as an opportunity to create a design that could go farther than the existing ones available open source, ...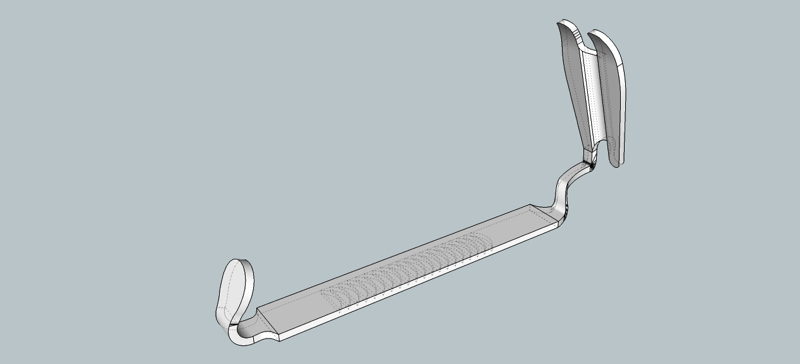 UPDATE //. 160510 I changed the title of this post from "Surgical Device - Provisional Patent" to "Surgical Device - Patent Pending." The International Application Number is PCT/US14/57768, filled on 140926. The abstract of the application is as follows: "The present invention discloses a new and improved ...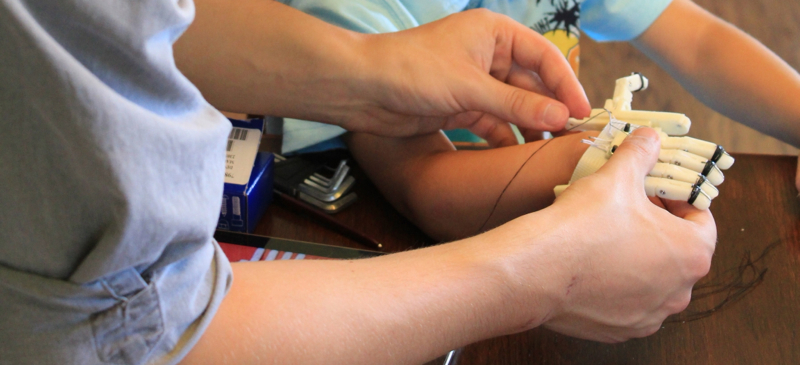 ™ This is Ethan, an adorable 5-year-old boy in Missouri. He was born with amniotic band syndrome, which affected the development of his right hand. When Ethan asked his parents for a prosthetic device, they quickly learned that all the options were outside of their price range. They began looking for alternatives and found ...
TEDx presentation on the coming world of 3D printing, showcasing innovation, art, biomedical, and space travel. This was one of the biggest presentations I've given, as well as the most nerve-racking things I've done. After getting through that, I feel like I can present anywhere. Written on ...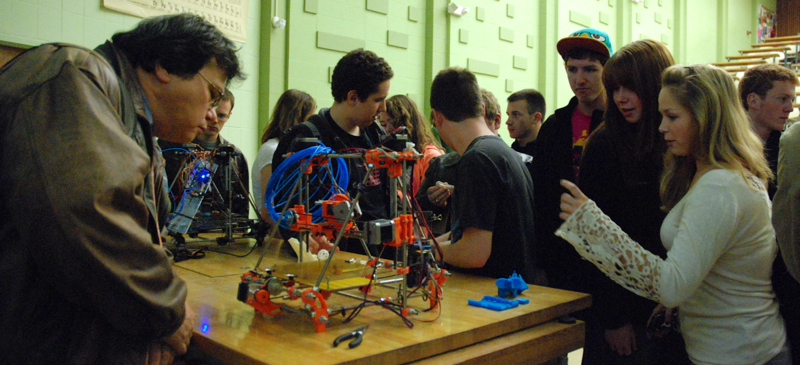 While the University of Missouri was hosting its first class on 3D printing, there was no gathering of those interested in exploring or advancing the technology. A close friend of mine, Derek Provance, and I decided to fill this gap and create an officially recognized university club. The University of Missouri's 3D ...